SERVPRO Offers Off-Site Cleaning and Storage to Facilitate Fire Damage Mitigation for Randolph Residents
5/14/2019 (Permalink)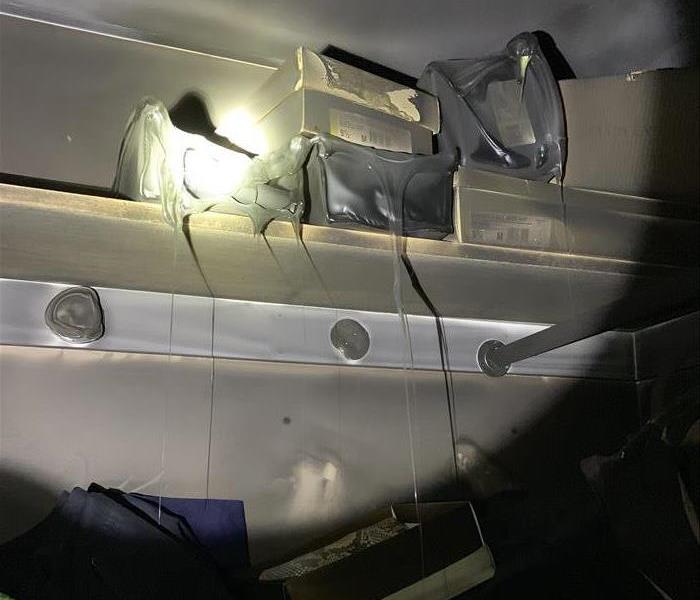 Attention Randolph Residents--Don't Let Your Personal Memories Melt Away! Call SERVPRO for Fire Damage Cleanup and Restoration
Preserve Time, Money, and Memories with a Fire Damage Pack-Out in Randolph
When a fire roars through your Randolph home, the aftermath can feel brutal. Although modern fire residue cleanup techniques, products, and equipment can transform a wet, blackened, and smelly structural mess back to preloss condition, your home is much more than floors, walls, and ceilings. The contents of your house -- furnishings, decor, books, pictures, documents, clothing, linens, electronics, toys, and more are also vulnerable to the effects of the fire. Consider moving these household goods and personal possessions out during restoration.

Fire damage in Randolph usually includes significant water loss related to firefighting efforts. Although the structure of your house needs fast water removal even before soot and odor cleanup, the contents of your home also suffer from the one-two punch of water and soot. Packing out movable objects helps you achieve successful remediation in two ways. First, clearing the structure permits more rapid water removal, soot and other residue cleanups, and deodorization. Second, moving articles to our production facility allows careful evaluation of the condition and restoration potential of your everyday objects, heirlooms, and treasures.

SERVPRO employs a Contents Claim Inventory System (CCIS) to track each article transported to our facility. Lists, digital photos, and barcoding provide a detailed inventory to ensure we account for all items through the cleaning, drying, and restoration process. The documentation provides evidence to support claims made with your insurance company.

Our production technician team follows the guides of the Institute of Inspection, Cleaning and Restoration (IICRC) as do our other employees, mastering the restoration industry's best practices in specialties related to building contents. SERVPRO offers freeze-drying techniques for wet papers and pictures, controlled heat, air movement, and dehumidification for furniture and electronics post-soot removal, and industrial washing machines (Esporta piston-driven) for soft items.
Ultrasonic and immersion tubs dislodge soot and corrosion from window blinds and intricately detailed household goods.

SERVPRO's talent production team employs many other strategies to bring back to function and appearance rooms and fire-damaged items. Our focus is to restore, saving you time and money, as well as preserving memories particularly precious possessions after the shock of a household fire.

SERVPRO of Southwest Morris County commits to restoring not just a building, but your home after a fire does its damage, "Like it never even happened." Call (973) 895-5000 just as soon as the fire department releases your property for assessment and restoration.
Advise from your local RFD right here about smoke detectors.