Why Team SERVPRO Uses Advanced Cleaning Techniques During Randolph Fire Damage Remediation
3/31/2019 (Permalink)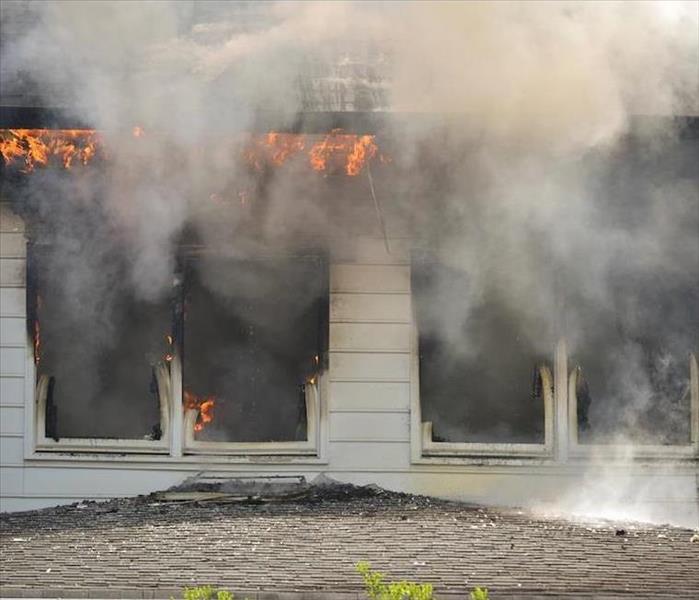 When fire damage affects your home, consider restoration rather than replacement. Contact SERVPRO to understand your options.
How Thorough Cleanup Helps After Fire Damage in Randolph
An incident involving fire can have long-term ramifications for your property if not appropriately managed. Among the issues that can cause long-term problems are the charred debris and residues left by the blaze. We offer professional cleanup and restoration services that help eliminate bad odors, staining, corrosion and other forms of deterioration on surfaces.
Cleaning up property after fire damage in Randolph takes several steps including cleaning up contents and removing of residues through manual and chemical means. Our SERVPRO technicians separate items into three categories depending on the level of damage. We set aside unsalvageable items for disposal and take questionable items offsite for cleaning. We also clean salvageable contents on site if necessary. Such separation helps fast track the restoration process.
Some aspects of the fire such as extreme heat make it harder to remove residues because heat opens up pores on surfaces allowing deeper penetration of residues. The age of the materials in the affected areas also matters because older materials might be more porous. Deeper penetration of residues can lead to long-term odor problems or faster deterioration of finishes applied on surfaces. Our SERVPRO technicians rely on their Fire and Smoke Remediation training to identify residues and capture them. We use air and fluids through vacuuming and dissolving processes to remove soils from affected areas.
You may consider throwing away all charred building materials. However, through restorative cleaning processes, it is possible to save some items. By retaining more items, you can reduce the overall cost of restoration. Our SERVPRO technicians use advanced restorative cleaning approaches to fix slightly charred materials or areas heavily soiled with tar and nicotine. Among the methods we rely on include peroxid-active cleaning which cleans acoustic porous and non-porous materials such as ceilings. We also use soda blasting which helps remove soils without ruining the underlying materials.
To deal with the effects of fire damage effectively, call SERVPRO of Southwest Morris County to help you clean up. You can reach us at (973) 895-5000 any time.
Click here for more information about the city of Randolph.