Prompt Restoration When Storm Flood Damage Occurs in Randolph Properties
2/19/2021 (Permalink)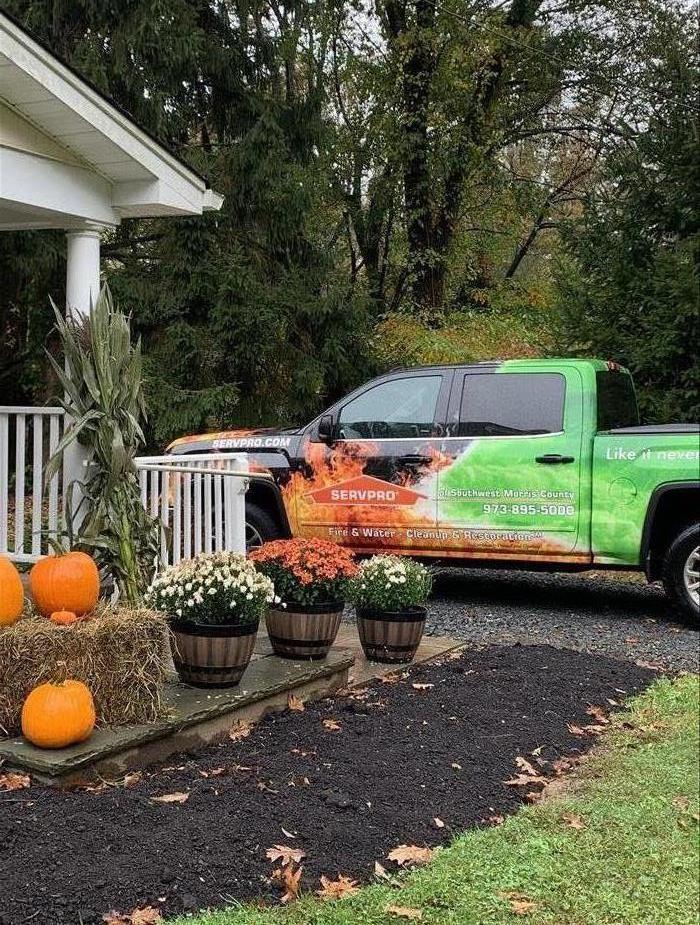 Flood damage is no DIY project especially when it comes to your home. SERVPRO techs are IICRC certified for any size flood restoration job.
SERVPRO is Experienced in Proving Flood Restoration to Make it "Like it never even happened."
Randolph Township is a suburb in New Jersey, which covers a total of 21 square miles. The township is home to a population of 25,734 according to the census held in 2010, which represents a 3.6 percent increase from the census held in the year 2000.
The township in Morris County was declared the third most populated municipality. The New Jersey State Planning Commission designates the township as half-rural and half-suburban. When it comes to job growth, access to local shopping centers, community safety, excellent schools, and a high homeownership percentage, Randolph was ranked fourth in the state and number one town in Morris County.
Randolph local Government
A council-manager form of government governs the town. A policy-making body in the town is the elected council. Each year, the council elects one of its members to serve as the mayor of Randolph. The council hires the township manager, who serves as the chief executive of the municipality.
Places to visit in Randolph
For Randolph residents looking for an afternoon baseball game, a suitable place for your morning bike ride, or an early morning jog, the town has various community parks that offer many recreational opportunities. Some of these parks include:
Freedom Park
The 172 acres of Community Park were part of the Brundage estate. The park at Millbrook Avenue provides the town's residents with seven athletic fields. Two of the fields are used for lacrosse and football.
Other fields include a softball field and a multi-purpose area. Freedom Park also has walking and biking trails, a playground area, a picnic pavilion, and a sand volleyball court.
Heistein Park
The 44-acre recreational area has four softball fields that kids and adults can use, six soccer fields, a refreshment stand, a large picnic pavilion, and restrooms. A bike trail that encircles the lake area offers a perfect setting for ice skating during winter and picnicking, as well as fishing in warm months.
Tamarack field
Residents use the 30-acre recreational facility along Park Avenue as a day camp between June and August. Park Avenue divides the park into two sections; the east and west sections. The eastern section of the park is the day camp area that comprises various campsite facilities, a swimming pool, and a small tot-lot, while the western section has a field used by youth for recreation programs. Flooding in any city is an inconvenience to both residents and visitors. When it happens, reassurance comes from seeking the services of restoration professionals.
How Do SERVPRO restorers extract water from flood-damaged properties in Randolph?
When flood damage occurs in Randolph homes, it leaves property owners stranded and devastated. The secondary damages of the unfortunate incident, such as odors and corrosion, show up within a brief period.
Involving professional restorers like SERVPRO immediately can help minimize damage and get your life back on track in a brief period. We use special equipment and tools and approved techniques to handle flood damage of any size or scope.
We can use self-priming trash pumps to extract excess water from your flooring. The equipment can remove floodwater that contains solids effectively. We can also use air moving and dehumidifying equipment to dry your home. If it is necessary to dry your ceiling, we can direct airflow across it to evaporate the moisture.
Flood damage can cause irreversible damage to your property. Contact SERVPRO of Southwest Morris County at (973) 895-5000 to get your property to its preloss condition.