How Can I Get Rid of Smoke Odors Inside My Home after a Fire?
5/12/2020 (Permalink)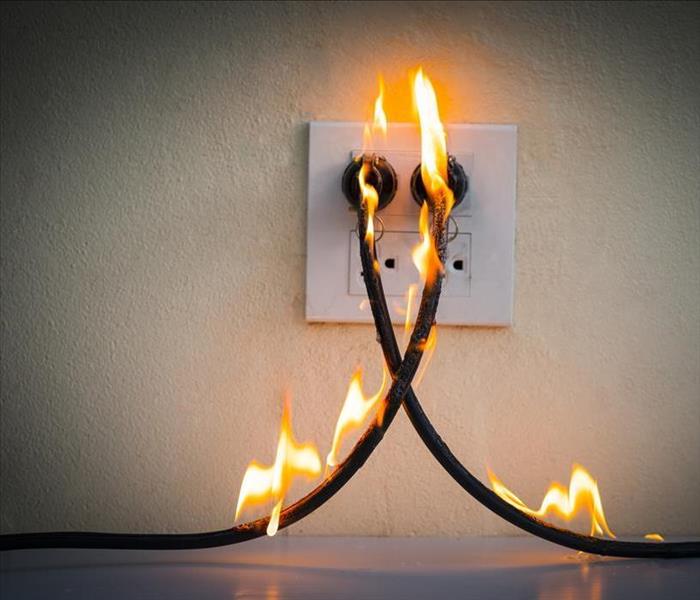 Don't let a fire put you out of your home in Randolph. The odor can be eliminated by SERVPRO and their specialized techniques.
SERVPRO Can Use a Variety of Specialized Tools and Techniques to Deodorize your House in Randolph
When an inferno ignites inside your Randolph structure, partially combusted particles in the form of smoke get released into the air. The smoke can then flow through the entire building and cause several different problems. Smoke can leave behind soot residues, and it can penetrate deeply into porous materials and cause burnt odors to exist.
What are the initial steps you take when deodorizing my house after a fire?
The first step our SERVPRO technicians always take when starting fire damage restoration in Randolph is to secure the structure and make sure that it is safe for our workers and your house's occupants. Next, we can remove all burnt materials and any debris leftover from the blaze. Then, we can clean all of the soot residues off of any of your surfaces that got affected.
What steps do you take if foul odors still exist after you clean all soot residues?
• Pressure Sprayers- We can use a pump or an electric spray to spray deodorants in affected areas.
• Ventilation Equipment- We can set up large box fans that can push air out to ventilate areas where foul smells exist.
• Air Scrubbers- These machines work well to clean the air by sucking it past a high-efficiency particulate (HEPA) filter that can trap small malodor particles.
• Ozone Generator- Ozone generation works well to oxidize and neutralize malodor particles.
• Photocatalytic Oxidizer- Photocatalytic lamps shine ultraviolet (UV) rays on a titanium dioxide surface to produce hydroxyl radicals that oxidize and break down malodor particles.
• ULV Foggers- Ultra-Low Volume (ULV) foggers break down water-based deodorants into a mist that can penetrate items similarly to the way smoke does.
• Thermal Foggers- Thermal foggers use mainly oil-based deodorants, and the machine breaks them down even smaller than a ULV fogger does.
If you notice burnt aromas after you suffer from even a small fire in your home in Mendham Boro or Roxbury, call SERVPRO of Southwest Morris County at (973) 895-5000.